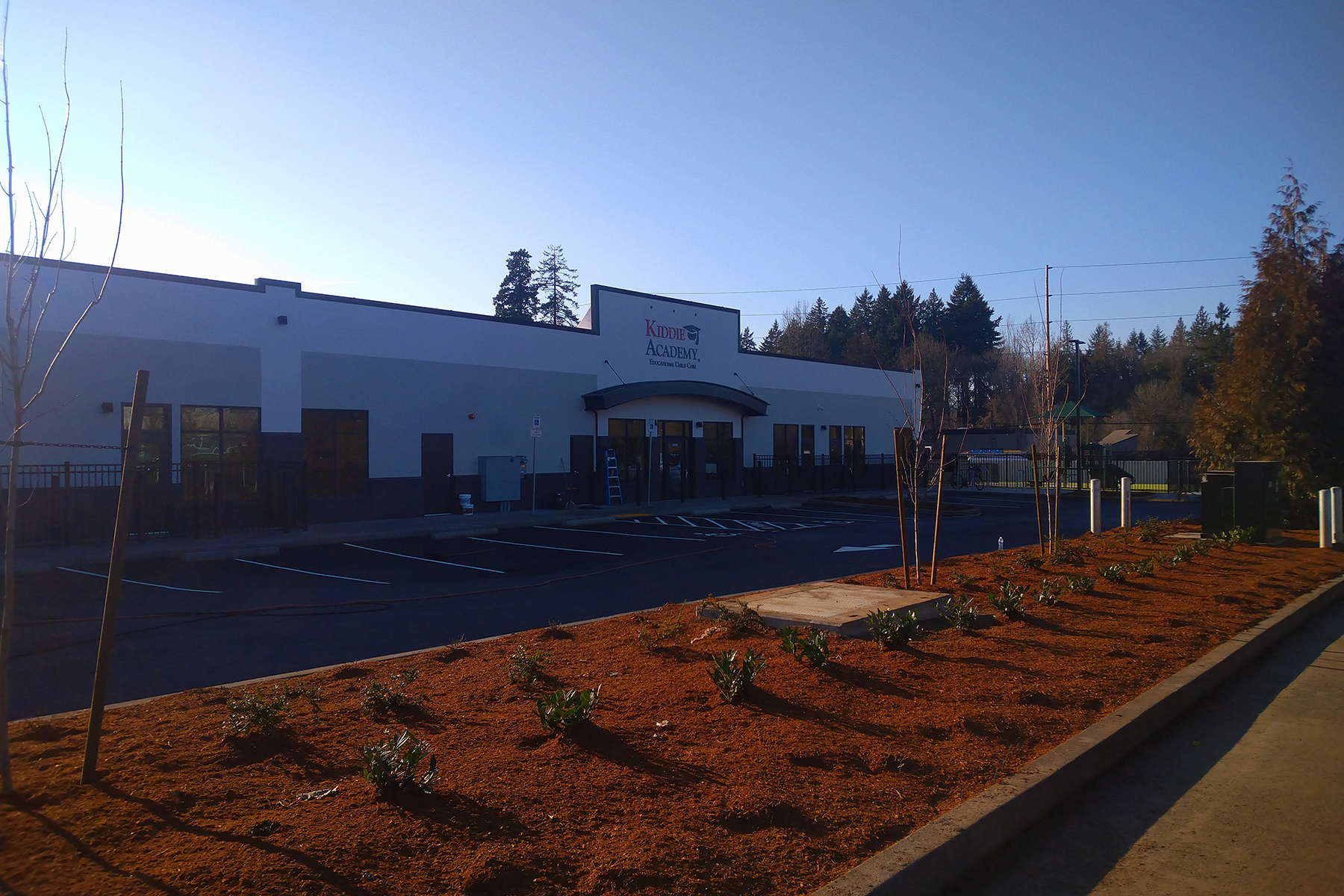 Congratulations to the Tigard location of Kiddie Academy, which received their certificate of occupancy last week! They are opening their doors today, Monday February 14th.
The newly minted location of Kiddie Academy occupies an 11,000 square foot building, and supports up to 154 students. It is located at the intersection of SW Durham Road and Upper Boones Ferry Road and shares existing accesses with a bouldering gym.
Lancaster Mobley provided services including the transportation impact study, an Oregon Department of Transportation (ODOT) rail crossing order modification, and design of access and traffic control near the crossing.
"This has been a long journey and I would like to thank [Lancaster Mobley] for all the effort, guidance and support in getting us here."
— Prabakar Murugappan, Kiddie Academy supporter
See more of our projects here.